Hundreds of Amazon sellers trust FBA Reviews.
See why you should, too.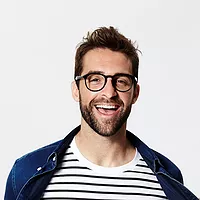 Vinny, Amazon FBA seller
Highly recommend contacting
FBA Reviews (especially if you're
new to Amazon). They're very
responsive, and their overall
approach is incredibly effective to
help increase your sales.
They have helped me
significantly grow my Amazon
business and I plan on keeping
their service around for the
journey. 5 stars overall!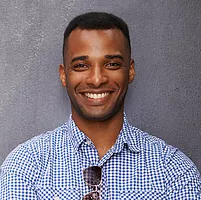 Mark, Amazon FBA seller
I tried giveaways, promotions,
and sponsored ads. Although I
was able to get visitors to my
listings, I couldn't convert.

That's when I realized I needed
social proof (i.e. reviews) that my
products were top quality. FBA
Reviews solved this issue and it
drastically improved my
business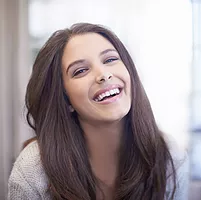 Lori, Amazon FBA seller

I came across FBA Reviews
online and thought I'd give them
a try…Turns out it was the best
investment I could have made.
The testers' reviews were honest
and forthright, and soon
overwhelmed any negative ones
I had. Within a couple months
sales skyrocketed, and I can't
thank them enough! I highly
recommend you give them a try.

How It Works!
#1
Sign up with FBA Reviews
Sign up for a plan, and we engage our community of thousands of motivated Product Testers.


Our network will begin to purchase your product using the Find, Search, Buy method using targeted keywords so that you get ranked for those sales.
#2
Get Honest, Compliant Reviews
Our Product Testers receive your product, test it, and then leave their honest comments on it, usually via product reviews (95%).


This approach fully complies with Amazon's submission guidelines, and prevents any risk to your product.
#3
Climb the Organic Search Ranks
Amazon's algorithm ranks products on price, volume, velocity, and reviews – and our method boosts all of these!


The combination of keyword search, purchase, and feedback ensures you'll get a triple-boost to your visibility.
See a Case Study on How We Boost
Rank and Reviews
Our Clients See an Average 95% Response Rate from Our Community
We screen every member of our community to ensure that they're excited and willing to give their thoughts on your product.
We ensure our process is compliant with Amazon's Terms of Service at every step.
Nearly all of our testers are excited to leave reviews, and you're guaranteed to get honest, unbiased product feedback.
of our clients see their review count increase after just 10 days, and…
…also see their product page rank increase after just 5 days
Your Success is Our #1 Concern
X You are never paying for reviews
X You are never paying for reviews
X You are never paying for reviews
See How We Took a Super Competitive
Product to Page 1, Rank 1
Prefer a Commitment?
Get started with a monthly plan